Your garden will be blossoming with our top-quality services
Please fill out the details
we will get in touch
Let us give you a helping hand with your garden in Kentish Town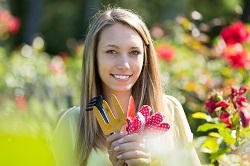 Gardeners Kentish Town truly cares about providing a passionate gardening service in Kentish Town, and our employees are the most skilled, experienced and dedicated experts you'll find throughout the area. Our landscape gardeners are also available all year round and can advise you on the best solution if your garden needs that little bit of an extra boost. However big, small or oddly shaped your garden may be, we are guaranteed to be able to help in some way. Call today and we'll gladly talk you through the options we have on offer in the NW5 area.
For the business owners
If you own a business and you need to take care of some outdoor spaces like a public garden or a large grass area, then it might be a good idea to bring in an expert gardening service to take care of those areas. We're a reliable gardening company operating in Kentish Town with an array of experts available to provide a huge selection of maintenance options. We can offer lawn mowing on a regular basis, or even general garden tidy up if you need it. We're always available give you specialist advice and tailor a great deal for you.
For the summer months in your garden
Summer is round the corner, but you might be worried about the state of your garden. It's never too late to bring in some help to rescue your garden and make it ready for the warm summer months. We're offering expert garden landscaping to truly transform your garden into a summer paradise! In the NW5 region, we're also providing regular lawn maintenance, spraying and patio tidy up to give your garden the breath of life it truly needs to thrive in the warmer months. Whatever your needs may be, we've got the talented and skilled professionals on hand to create the garden of your dreams.
For landlords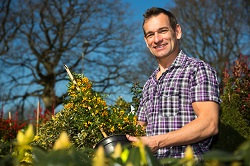 Landlords in the NW5 district have been hiring our garden maintenance services for some time now, because they have been convinced they can rely on us to sort out any garden problems they may have at the drop of a hat. Our experts will make sure that all your outdoor areas are kept in the best of conditions and will make suggestions about the best services for the job. We are offering lawn care packages and even planting options for flower beds. We've also been providing landscaping at outstanding prices. So whatever your properties' gardens in Kentish Town might need, we're guaranteed to have a service for you.
For when you don't have time to take care of your garden
It happens even to the best of us: we intend to look after the garden and clear it up every now and again, but life gets in the way! Junk and unwanted rubbish begins to build up in your garden and before you know it, you've lost your garden under a pile of waste! That's why we offer great deals on garden clearance and waste removal. Then, once we've cleared your garden, we can provide lawn mowing or even garden design services to truly transform your garden. Wherever you are in Kentish Town, don't hesitate to get in touch and talk to us about your needs.
A helping hand for all garden enthusiasts
Even the most dedicated of DIY gardeners need a bit of a helping hand every now and again. That's where Gardeners Kentish Town comes in. We're a company of sensitive and discreet gardening professional covering the NW5 region, who are dedicated and committed to providing the very best in garden maintenance. We offer our packages at incredible prices to help you save money, while still achieving outstanding results with your garden. Book an appointment now on and treat yourself!


testimonials -
what customers say
GardenersKentishTown sorted out our whole garden brilliantly, from the hanging baskets to the hedge trimming. Just brilliant.
Sophie Shaw
Kentish Town Lawn Maintenance made gardening fun for me again and showed me some great tips along the way.
Tyler N.
I got in touch with Gardeners Kentish Town early on before I started the overhaul of my garden. I was doing it up and wanted to make sure everything went smoothly so I talked to experts to ensure this. I found that the smartest thing to...
Michaela Evans
During autumn a lot of dry leaves keep falling all over the backyard and they can pile up really quick, leaving the area messed up. It becomes difficult to do gardening work due to the dry leaves which constantly keep falling on the...
Daniel R.
I needed some help with weed control and Kentish Town Lawn Maintenance seemed to be highly revered in the area so I decided to give them a go. Very pleased I did as they've sorted my weed problem out and even did garden waste removal...
Janet Lawrence
I chose Gardening Kentish Town for my garden maintenance services after researching local companies in my area. I found this company didn't just have excellent reviews, but also affordable prices. I hired the service and enjoyed the...
H. Philips
Kentish Town Lawn Maintenance saved me from going mad. I had a tree stump in my garden for as long as I can remember and it always annoyed me. It made my garden look messy, I'd trip over it and it would always be in the way. I decided...
H. Ambrose
There was precious little I could do with my garden looking the way it did, but I was in luck! I came across Garden Design Kentish Town after a friend recommended their services to me and from that moment on, everything went swimmingly....
Luke Abrahams
We had called in the gardeners from Kentish Town Lawn Maintenance to undertake garden clear up. From the start, I found the team to be professional and polite. They worked in an organised manner and paid attention to detail. They...
John S.
Gardeners Kentish Town did everything I could have asked of them and more. Their gardeners were brilliant and obviously possessed a vast amount of knowledge and expertise when it came to even the most difficult aspect of my gardening...
Miles